Discos Transgénero presents the first ever compilation of How To Get Rich In Rotterdam, Oefening Kunstbaardt and D.A.P.A. These were projects of Chris Lindquist and Paul Stoute with the collaboration of Linda Lindquist, all of whom were based in Rotterdam in the early '80s.
How To Get Rich In Rotterdam was a group formed by Chris Lindquist and Paul Stoute, releasing only one self-titled seven inch. This single was a very limited edition with two different covers. Johan Kugelberg selected HTGRIR for his Top 100 DIY Singles, describing it as "brilliant, plodding art-slop that reeks of inside jokedom. This record is a reason unto itself to pay eBay prices for vintage drum machines." Oefening Kunstbaardt and D.A.P.A. were the names of two albums that Chris created in his studio named Geluidshouwerij. The first one included the participation of Paul and the second one was done only by Chris. Following an experimental and avant garde line, these were only released as cassettes.
After restoring the sound from the original master tapes, this compilation presents these classic DIY recordings from Chris and Paul for the first time on vinyl in high quality audio. The cover design and illustrations are by René & Paul Stoute. A very special edition of only 100 copies has been released on opaque blue vinyl. This edition comes with a postcard souvenir from Rotterdam printed at the Letterpress Studio of Chris. So, come back to the beginning of the eighties, back to the so-called cassette period where people started making music recordings in their living rooms with equipment that was in reach. If you are interested in something different you should pay attention to this album with its imaginary kaleidoscope of strange, experimental and sometimes funny tunes.
Limited edition 350 copies
(100 blue 250 black)
Pre-order now.
Pre-orders to:
https://discostransgenero.bandcamp.com/album/d-a-p-a-oefening-kunstbaardt-in-rotterdam
or
discostransgenero@gmail.com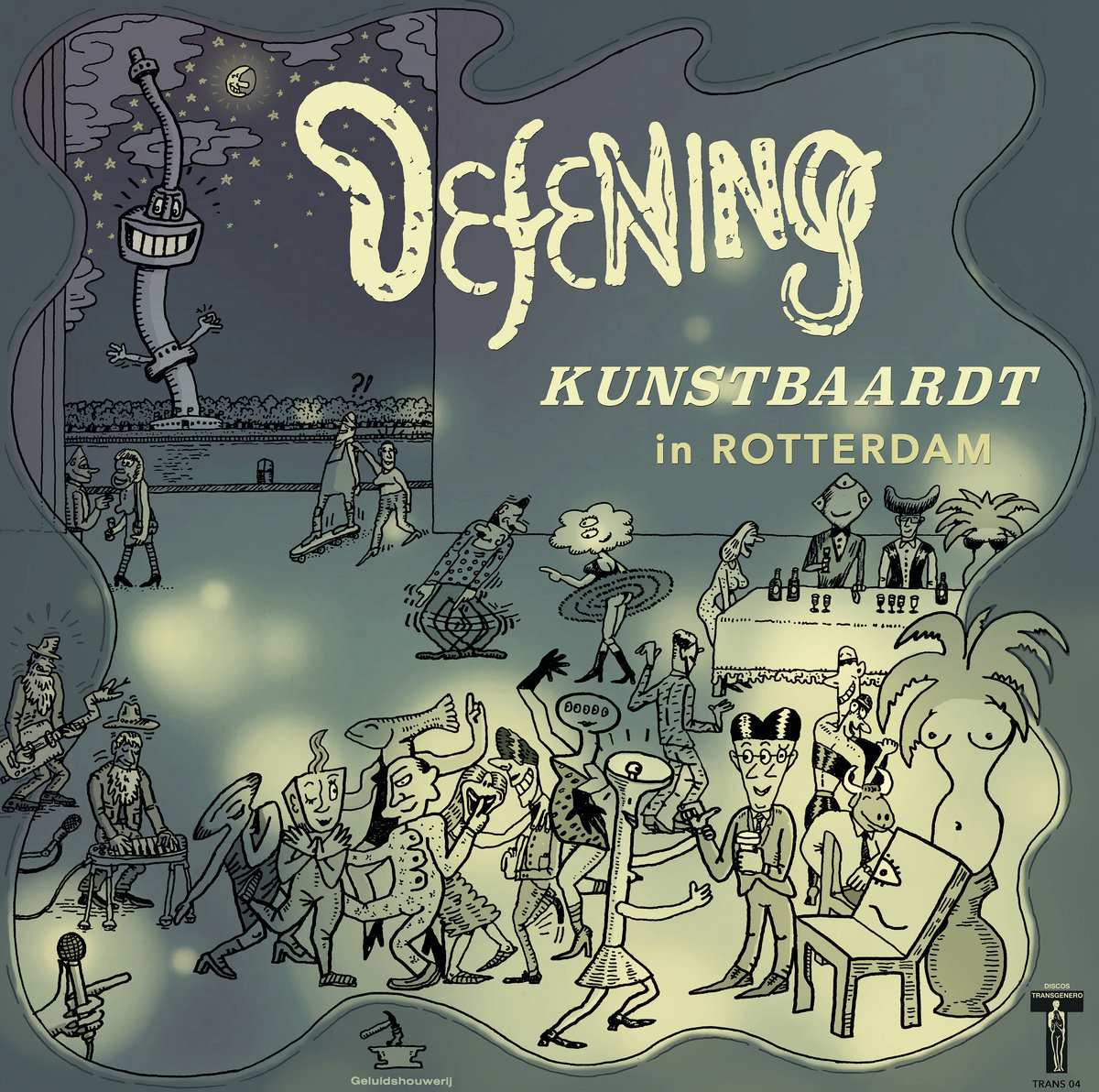 discos_trangénero




Mensajes

: 6


Fecha de inscripción :

15/02/2017




discos_trangénero




Mensajes

: 6


Fecha de inscripción :

15/02/2017



---
Permisos de este foro:
No puedes
responder a temas en este foro.