primeras noticias vía mailing sobre Roadburn 2022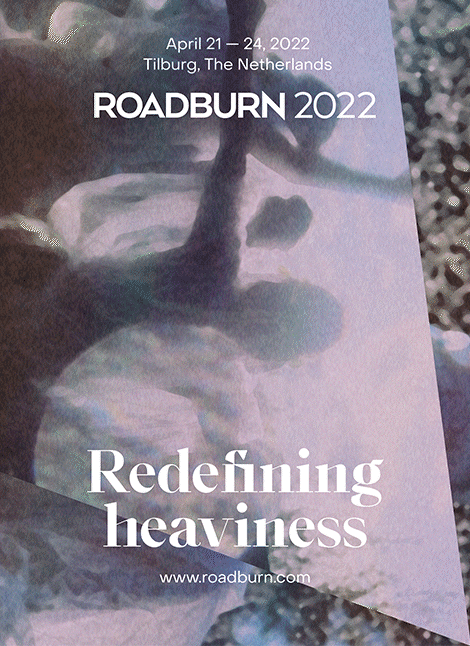 It's been a while since we had cause to write to you with an update - but here we are! The first official Roadburn 2022 announcement is regarding our visual artists for next year. We're proud to announce the Finnish artists, Tekla Vály and Tereza Holubová (who create under the Valreza Collective banner) as our visual artists for Roadburn 2022.
You can read more about them on the Roadburn website - and watch the full eight minute video that they created for us. There's also a shorter teaser clip featuring music from our dear friends Thomas and Milena from GOLD. The visual element of Roadburn is so important to how we present what we're doing - never more so than this year, when we are creating a festival against a backdrop of such global uncertainty.
The artwork does capture the hope and optimism with which we approach this task though - and
we're excited to let you know that within the next month we'll have more updates for you, including our first line up announcement for 2022!
Before we get to that though, we'll be able to bring you an update on some of the logistical stuff that we know is important to you.  We're so grateful for the trust and patience that you've had by rolling over your tickets and sticking with us. We'll aim to answer a lot of outstanding questions regarding tickets, accommodation and other such practical matters in the next few weeks.
For now, click HERE to give yourself over to the ethereal otherworldliness created by Valreza Collective especially for Roadburn 2022.
More soon!
Walter, Becky & all at the 013 venue

Hank




Mensajes

: 80456


Fecha de inscripción :

18/08/2011



Joder, qué ilusión!!! Vamos!!!

bottleofdenial




Mensajes

: 7307


Fecha de inscripción :

31/07/2014



@bottleofdenial

escribió:Joder, qué ilusión!!! Vamos!!!
joder sí... iba a aprovechar el tópic anterior, pero es que emanaba tanta tristeza que he preferido hacer borrón y cuenta nueva... además, podemos aprovechar para compartir discos o bandas que nos gustaría que tuvieran relación con la próxima edición del festival...
llevo unas semanas enganchado a esta maravilla... la formación -que no es otra que Ryan Patterson- iba a tocar en la edición de 2020, pero no pudo ser... "Heart of Crime" es tan grande, que espero que el hermano del marido de Emma Ruth Rundle esté ese fin de semana de ensueño...

Hank




Mensajes

: 80456


Fecha de inscripción :

18/08/2011



---
Permisos de este foro:
No puedes
responder a temas en este foro.